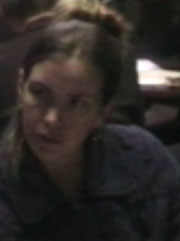 Julia Lockheart
Director of the Writing-PAD Network and Researcher with the m21 project
---
Julia Lockheart is director of the Writing-PAD project and is joint editor of the Journal of Writing in Creative Practice. She is Senior Lecturer at Goldsmiths , University of London where she works across the college teaching academic literacies and language development. Julia has recently been accepted by the Design Department at Goldmsiths onto the MPhil/PhD programme to study co-writing and co-authorship for Design Practice. Julia's educational background is both in Fine Art and TESOL. She has studied to MA level in both subjects. She is also qualified to teach adults with SpLDs (Dyslexia). In her teaching she employs visual models to demonstrate the relationship of art and design practice to writing. More recently she has worked on demonstrating the relationship of reading to writing models. She has presented and published both nationally and internationally. Julia enjoys developing synergistic networks where individuals can reach their full potential through their work in the team.
---
Contact:
The Language Studies Centre ,
Goldsmiths, University of London,
New Cross,
London
SE14 6NJ
UK
Tel: 0207 919 7254.
---